The Steam Page has just been launched...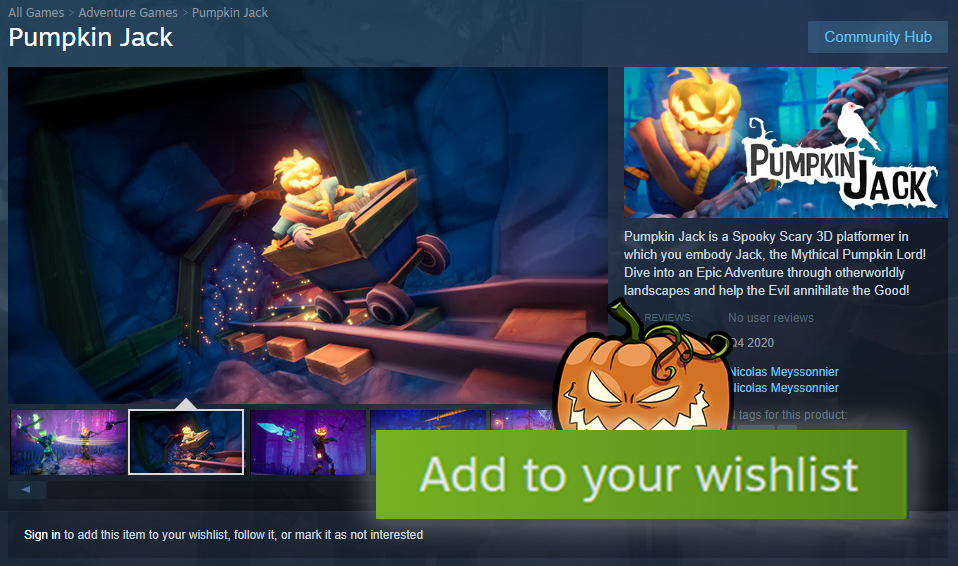 Visit the link to have any information you need about the game, and of course WISHLIST Pumpkin Jack if you're interested!
https://store.steampowered.com/app/1186640

And we're gonna celebrate!
For this very, very special occasion, we wanted to thank all our followers by doing a giveaway of Jack's miniature! It's a unique one, and a hand-painted one aswell! So do not hesitate to enter the contest on Twitter to win it!
https://twitter.com/thepumpkinjack/status/1190639516714967040